nature of the relationship:
romantic
favorite thing about this ship
aly: how they started as just fwb/coworkers and naturally grew to something more and that they vibe so well as a couple that's not really a couple. they're complicated and sad and cute all at the same time and i love it.
aero the way they met and how they're so supportive over everything the other is going through even tho they aren't even together and that they both are only concerned about the other persons wellbeing.

photo that represents
quote that represents
"she crept into the space in your chest

where your heart used to beat

where your soul used to rest

you were too busy watching the world

with eyes full of hate

to notice the warmth when it came."
song that represents
dust to dust - the civil wars
quote or line from a thread or dm
aly "just stop trying to protect me from this. i'm already in it and you can't take me out. just accept that i'm here, just accept i'm not going anywhere. and stop taking what little time i have with you away," she begged, "it's not fair. just give me what you have left and worry about the other shit later."
aero it was nice to have someone enter his life that he could care about so deeply. he wasn't afraid of losing that—he was scared of the affect he would have on her life and happiness.
headcanon
aly reign prank calling her all the time using different voices with an unknown number
aero she hides little notes and mementoes from thailand around his room to find when she isn't there
write reign talking about bellamy while they're not around
"i don't know how i would be able to get through a lot of my days if bellamy wasn't around. she's definitely been my backbone in these last few months and she puts up with me being an asshole all the time, so there's that."
write bellamy talking about reign while they're not around
"unconventional is the best way to explain us. from the way we met to the way we've worked together and now the way we are now, it's always been off the beaten path. and honestly, i wouldn't change any of it for the world. i'm so thankful to have met him and have him in my life, no matter how long that might be for."
most trivial thing they fight over
his cancer treatment and reign always saying how he's gonna die so nonchalantly
who is the selfish one?
reign
how often do they fight?
not often, but they get into little disagreements about things involving reign
who apologizes first?
bellamy
who makes most of the decisions?
it's 50/50
pda?
no
what is the most hidden part of their relationship?
they both want a relationship with each other, but reign doesn't think it's fair to bellamy since he doesn't know how much time he has left, and bellamy is afraid that reign will reject her.
who intitates?
used to be 50/50, but now mainly bellamy
who is the big spoon/little spoon?
reign/bellamy
are they in love?
aly yes, and the way they go about it towards each other is so cute to me because they've just been so unconventional about the whole 'i love you' thing.
aero she loves him, yes
who fell in love first?
bellamy
who said 'i love you' first?
bellamy
who is the needy one?
reign (but he doesn't realize it)
does jealousy play a role in their relationship? how so?
not really
who is the prideful one?
reign
who is the selfish one?
bellamy
what does a typical time of them hanging out look like?
at an earlier time: going out on adventures, baseball games, mini vacations, etc. basically crossing stuff off a pretend bucket list
now: reign watching sports on tv while bellamy's next to him on her laptop
favorite thing about the other
reign "how she doesn't give up and is so confident with herself"
bellamy "his generosity and his strength. he's always more concerned about how his problems affect the people he cares about rather than how they affect him"

what would one rate the other (physically)?
reign "she's really hot--beautiful. we'd have really cute kids together if that was a thing."
bellamy "hot af (even during chemo)"

what would one rate the other (as a person)?
reign "she's relentless, hard-working, and i feel like she always tries to put everyone else before herself."
bellamy 8/10. he can drive me up the wall sometimes and he's kind of a debbie-downer , but he's such a great guy overall. one of the best i've ever met.

what is the biggest obstacle in their relationship? current or overall.
reign being sick and not wanting to move forward with their relationship because of it.
a photo that represents how reign feels about bellamy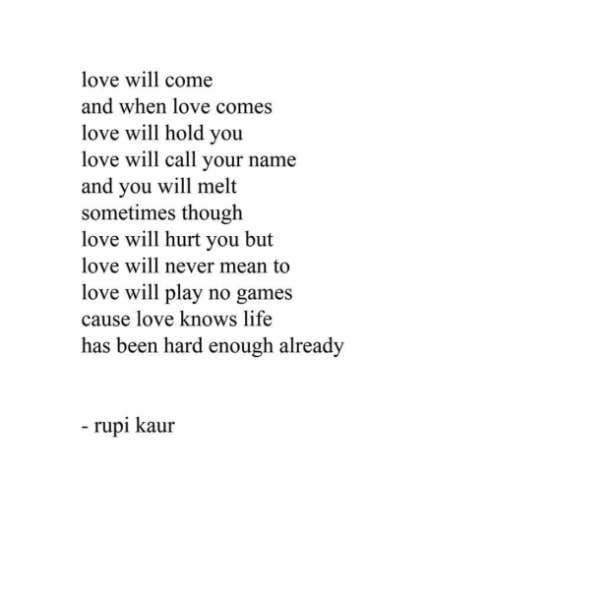 a photo that represents how bellamy feels about reign
what do you see in the future for these two?
aly i'd like to naturally see where they develop now that they've both admitted they love each other while keeping the drama and heartache pretty fresh!
aero i see their relationship having really high ups and really low lows. things will get better, and then instantly a new problem for them to overcome. i think they both are at a standstill right now because of his sickness and have been for a long time that moving forward when the time comes will be very hard for both of them.
how have these two changed in the past year? where were they last time this year?
they've gone from casually sleeping together, to becoming coworkers who continued to carefully keep sleeping together, and everything back then was always so light-hearted and they were never serious. now, they've gotten a lot closer (and even closer ever since he told her he was sick) and have been dealing with a lot of more serious issues.